08 Oct

Open House Hindhead
.
House for sale in Hindhead
Lovely 4 bedroom cottage with pretty garden.
An estate agent loves to get a pretty cottage onto the market as it draws buyers to them. The last time this Hindhead cottage sold was in 1998. When we dealt with it then this four bedroom house  reminded me of why. The cottage from the outside has not really changed in that time, even down to the blue paintwork. Inside it is much improved though. There certainly was not a roll top bath or separate shower before! The current owner has cared for the garden and this has been made into a real feature of the property.  It is set within walking distance of National Trust land and the village school and amenities of Beacon Hill.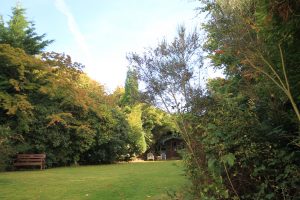 The accommodation is quite versatile. Two of the bedrooms are downstairs so it could suit someone who was looking for an annex. We have an open house booked for Saturday 21st October. Please call 01428 604488 to make an appointment. You can also click this link to book a viewing:-
Click for the property listing
Thinking of selling?
If you are thinking of selling and are looking for an Estate Agent in Hindhead who will work hard and understands the market place we look forward to hearing from you. If you would like an Instant property Valuation on your home to give you and idea, please click on this link:-
After you have done this we can come out and verify the figures if you would like. We can explain the differences in the valuations  and these differences  mean there is still a place for us! When we come out we try to show you what you will be competing against and what past properties have sold for to narrow down the likely price you will achieve.